When you cut your hand, use these natural methods to treat it. Here are the first-aid techniques and natural means you should use for safe care.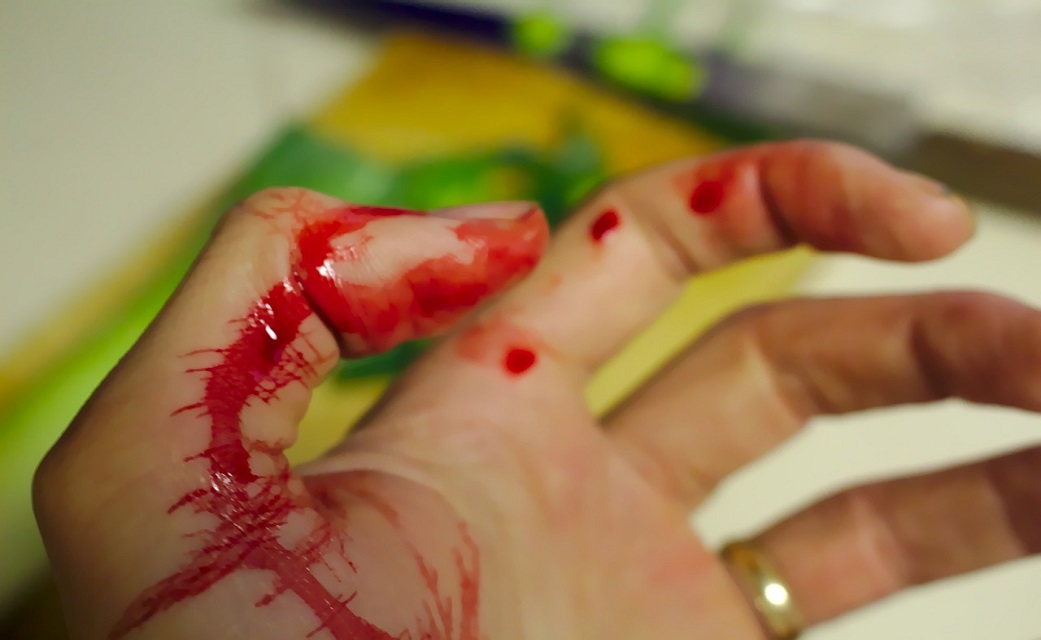 People tend to be clumsy and unexpected accidents, such as cutting a hand with a glass, happen often. In such cases, you should be prepared to stop the bleeding and disinfect the part of the body that is cut. These advices are useful and you can help anyone, including yourself, to naturally treat and heal the wound. But first, let's reinstate the general first aid techniques:
When you cut your hand, use these natural methods to treat it
First, you need to stop the bleeding. Using a clean cloth, gauze or cotton, press the wound and keep it under pressure until you see that the bleeding has stopped.
2. Next, you should clean the wound. First, clean it with water, but be careful: if there are glass pieces left, you need to remove them using clean tweezers.
3. The next step is using natural antiseptic. People are doubtful when it comes to this part. What can I possibly use that's around the house and can help me disinfect the wound? Here are some suggestions:
Natural remedies for cleaning the wound
Believe it or not, honey can be quite useful. It's all-natural anti-inflammatory and antibacterial mean you could use to prevent infections. You should gently apply a thin layer of honey and cover it with a gauze or bandage. Honey helps reducing inflammation and fighting infection.
Aloe vera's purpose is to heal. If you have the plant in your home, then you're blessed. You have an actual antiseptic that cures burns and cuts! Just cut of a tip of the aloe vera, squeeze it a little with your hand and spread it over your cut. In the end, cover it with gauze or bandage.
Another useful antiseptic is chamomile. Chamomile is good for a lot of things, cuts included. First of all, it speeds up the process of healing and regeneration of the tissue. Store-bought chamomile products can be effective, but let's stick to the natural way. Make a chamomile tea, and either put a teabag on the wound or just soak your gauze in the tea and put it on the wound.
4. When you cover the wound, you should know that you need to change the gauze or bandage every day until the wound is completely healed. When you do that, carefully examine the wound. If you see redness or yellow coloration or puss, it means the wound is infected. In this case, immediately visit your doctor.